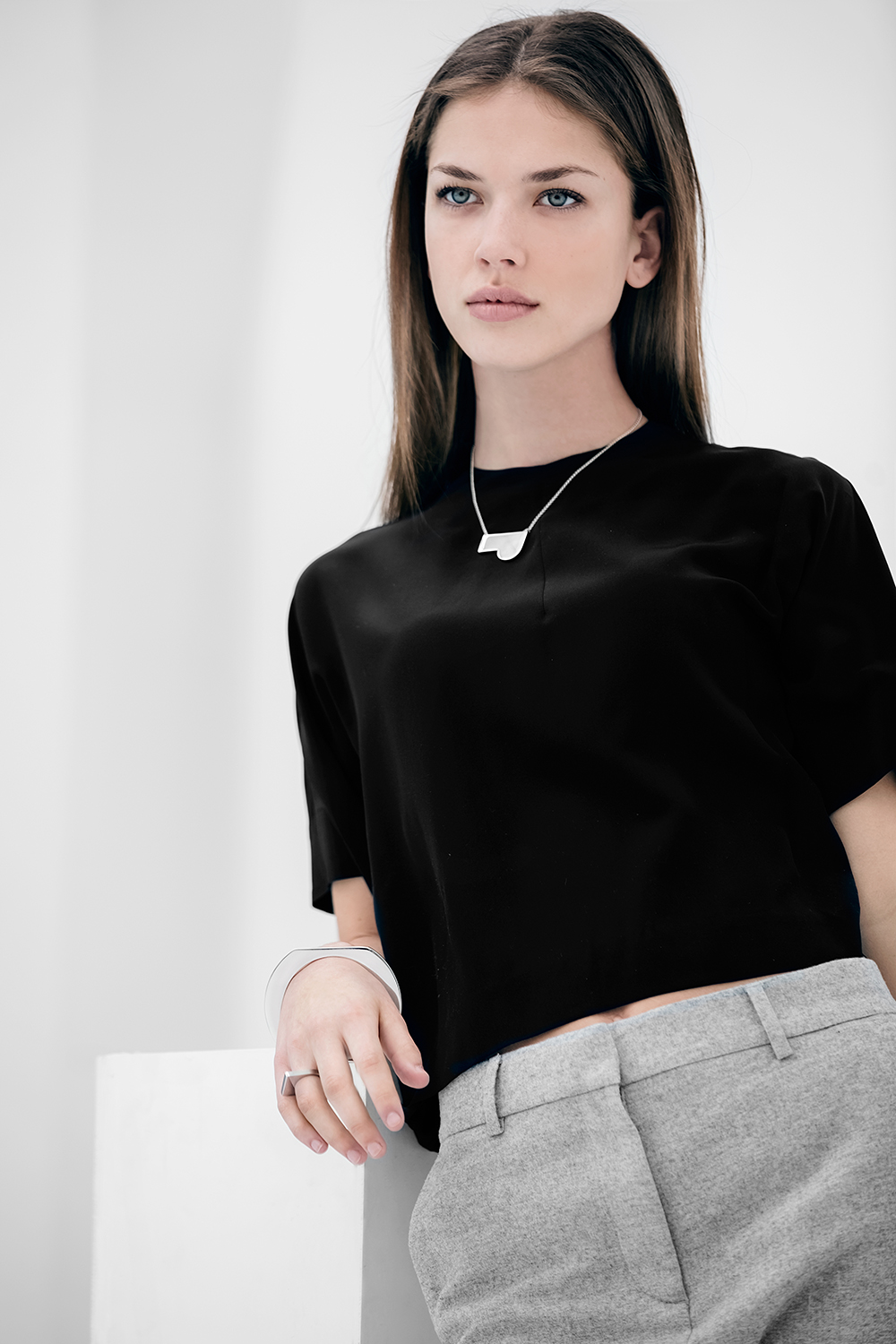 Designer Naomi Bijlefeld has found a wonderfully innovative way to blend together sleek geometrics with simple jewelry design. These two elements both have their own highly lovable qualities and Bijlefeld, in 2014, decided to use them to create the inaugural collection for her label OFORM Jewelry.
Based on the form of language, OFORM Jewelry's first collection of rings, bracelets and necklaces, captures the simplicity of geometrics as well as the adaptability of the jewelry.
The collection features pieces made from stainless steel, acrylate and marble, create sweet contrasts that show the collections versatility. The marble pieces highlight the elegance of the collection, whilst the acrylate shows a more playful side. The stainless steel items have their own unique resourcefulness that makes then handy to embellish any outfit they're paired with, and also the perfect balancing material in the collection. 
The look book for OFORM's debut collection shows each item in their own sophisticated world with bold colours complimenting the pieces and giving them a personality all their own.
With each item in the collection being affordable as well as stylish, OFORM Jewelry have started themselves on the right foot and Naomi Bijefeld will no doubt produce new collections that will only improve as time goes on.